Warwick Mechanical Group is a full service mechanical contracting firm, providing mechanical systems for commercial, industrial, medical, and institutional facilities throughout Southeastern Virginia, Central Virginia and Northeastern North Carolina.
Formerly known as Warwick Plumbing & Heating Corporation, the firm highlighted its new name and branding in 2016 emphasizing its four operating divisions (Mechanical Contracting, Industrial Contracting, Mechanical Service, and Fabrication) to better represent the company's capabilities and differentiate its scope of services.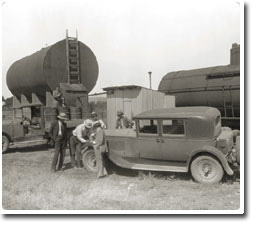 Our HISTORY
The company was incorporated in 1952 in the old county of Warwick, now the city of Newport News. E. B. "Pete" Meekins headed the company until he retired in 1970. Upon Mr. Meekin's retirement, Spurgeon P. Toney and George R. Goodson, Jr. became the principal stockholders and grew the company to annual volume in excess of ten million dollars by the early 80s.  Toney served as President until 1984 when he retired. Upon his retirement, George Goodson, Jr. then became President and CEO.
In 1980 G. Royden Goodson, III joined the company and later in 1990, his brother Pax Goodson also joined. Collectively, with James Jarman, vice-president of operations and William A. Phelps, Jr., vice-president of estimating, they grew the company to an annual volume in excess of twenty million dollars.
In 1993, Royden Goodson assumed the role of president and continued to grow the company. Warwick first piping fabrication shop opened in 1995.  Mechanical Service followed in 1998.  In 2008, volume crossed the 100 million dollar mark. Warwick entered the sheet metal duct business in 2010 with the purchase of Minton & Roberson Company.
Our COMMUNITY
We strive to be recognized as a Corporation that cares about our Community. Many of our company employees volunteer their time to serve within the community. St. Judes Children's Hospital, Children's Hospital of the Kings Daughters and the ORPHANetwork are just a few examples of organizations our team works with. We have a long history of helping numerous charitable groups and institutions throughout the region.